Mitsubishi PZ-

61

DR‑E Lossnay Controller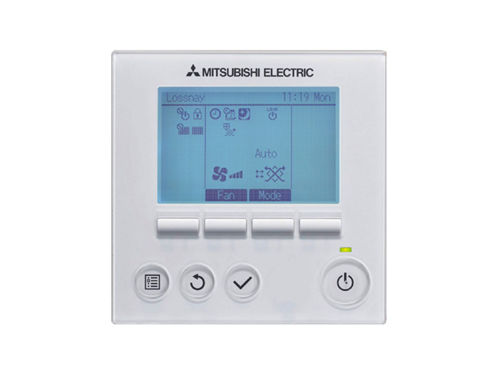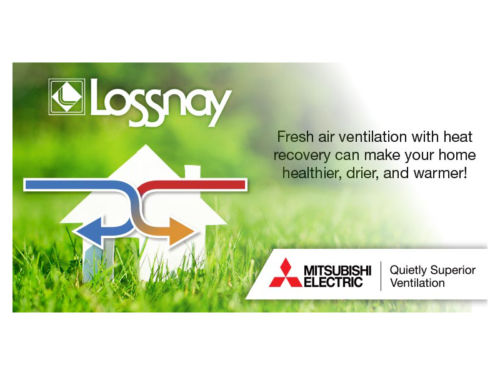 THE PZ-61DR‑E has been replaced by the PZ-62DR‑E
Mitsubishi PZ-61DR‑E controller to suit the Lossnay Heat Recovery Units, in our opinion simply the best Heat Recovery Ventilator on the market from Mitsubishi one of the biggest brands in the world.

If you want Heat Recovery, you want the Mitsubishi Lossnay LGH-RVX‑E range of units and you want them to be controlled by the PZ-61DR‑E which are ideal for any commercial and Domestic use*
The Mitsubishi Lossnay LGH-RVX‑E range of units are driven by DC motors meaning SFP levels are below the building regulation limit of 1.7 W/(L/S), what does this mean, well it means energy saving and reduced carbon emissions
The Lossnay core (the part of the unit that transfers the recovers the heat) technology enables heat and humidity via Sensible and Latent Heat Recovery transfer this ensures maximum comfort and eliminates the big swings of humidity common with Sensible only Heat Recovery in the rooms leaving the rooms comfortable, this technology is not used by all heat recovery units. We would suggest you check the published Humidity levels of the recovered heat on Sensible only Heat Recovery Units
The lossnay is complemented by the PZ-61DR‑E controller, designed to make the Lossnay Heat Recovery units usable 12 months of the year.
What does that actually mean, well it means in winter the unit will recover otherwise lost heat and in summer will enable bypass (no heat is recovered) which introduces much needed cool oxygen filled air into the room.
What are the benefits of Heat Recovery?
You can recover heat that would otherwise be lost and you can introduce fresh oxygen enriched air back in. Remember those longs days at school, feeling a little tired in the afternoon, well that may have been the lack of oxygen in the room, Heat Recovery units give you that much needed afternoon boost, so at least if you do feel drowsy in the afternoon it must be the content of the lesson not the air
*When using the Lossnay in high humidity conditions such as heated indoor pools, shower rooms, mushroom cultivation houses, high-fog areas etc., moisture could condense inside the core, and drainage will occur. Lossnay units that use treated paper cannot be installed in those types of environments. For Domestic Bathrooms with no shower the Lossnay unit can be used and for Domestic bathrooms with showers we would suggest a **stand alone Extract system is added in the shower area with the heat recovery grille fitted far enough away to ensure the unit doesn't pick up too much moist air.
** In most cases a Heat Recovery Unit will not extract sufficient air in a Bathroom or Shower room and we would always recommend the addition of a standalone Extract Fan. We would also suggest the addition of a standalone Cooker hood in the Kitchen, a heavy use Kitchen could have the same issue of insufficient of Extracted air form a Heat Recovery unit alone
If the paper can recover humidity, will it not become wet?
It is similar to the phenomenon during heating in winter where the window pane is wet but the paper blinds are dry — humidity is transferred through the paper membrane.
Range
LGH-

15

RVX‑E
LGH-

25

RVX‑E
LGH-

35

RVX‑E
LGH-

50

RVX‑E
LGH-

65

RVX‑E
LGH-

80

RVX‑E
LGH-

100

RVX‑E
LGH-

150

RVX‑E
LGH-

200

RVX‑E
LGH-

150

RVXT‑E
LGH-

200

RVXT‑E
LGH-

250

RVXT‑E
Controller
PZ-

62

DR‑E (replaces PZ

61

-DR‑E)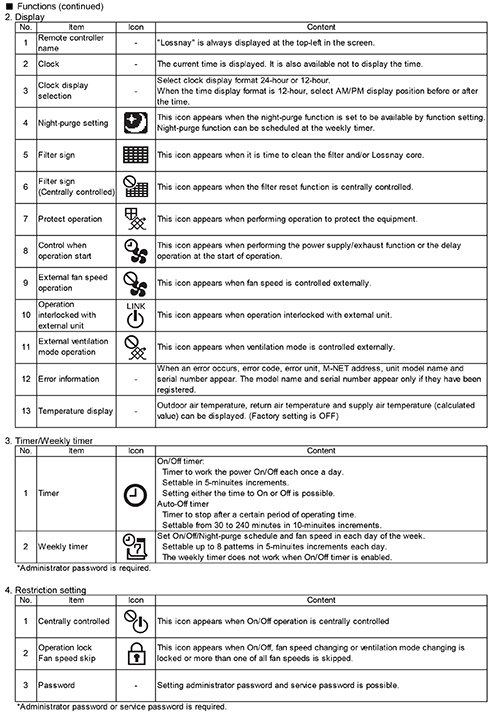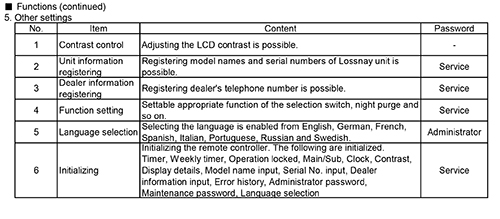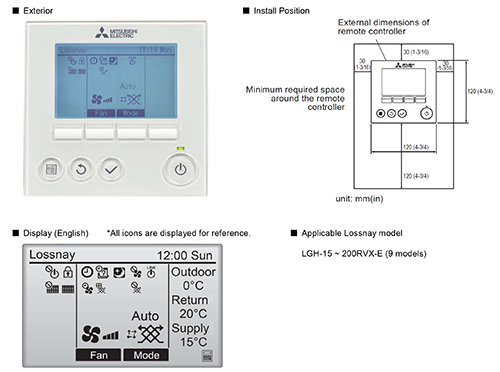 15
% discount with code ​
'
welcnfan
1
'
Note: Code can only be used once per customer. Discount codes are entered after selecting shipping method.
Need it today? We offer same day deliveries
Same day deliveries locally & nationwide (UK mainland only). Price on request — Send message with your order, or call 0161 864 1777.
---